The Bruce Thiele Memorial Trust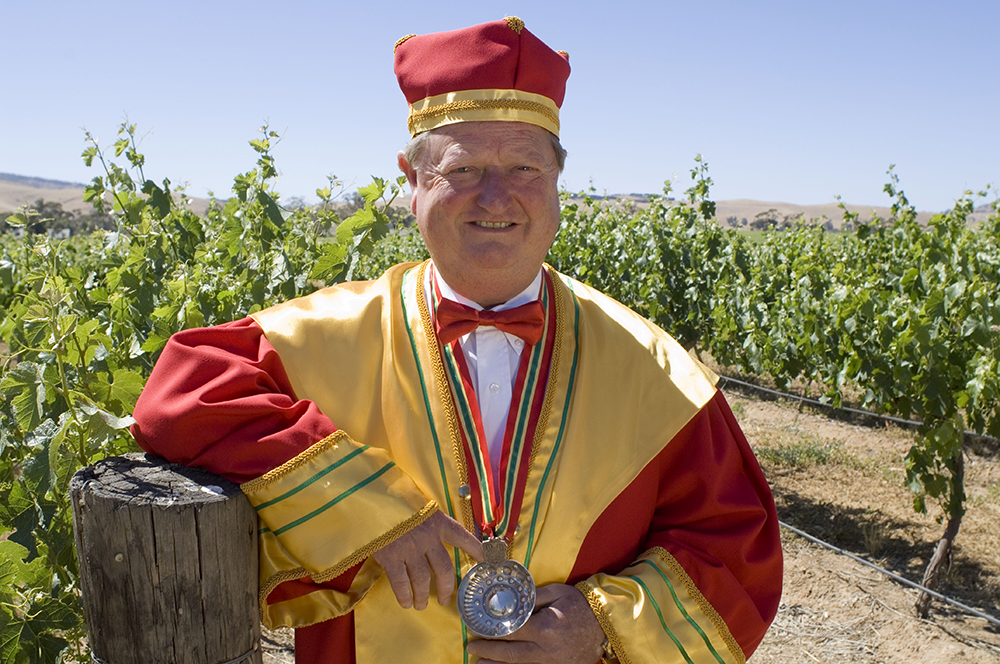 The Bruce Thiele Memorial Trust was established in 2008 in honour of our late Grand Master Bruce Thiele (pictured), whose contribution to the Barossa wine community was greatlyvalued by many. The Bruce Thiele Memorial Trust provides funding and sponsorships for research in oenology and viticulture projects that will benefit the Barossa.
The Trust is supported by generous donations from the Barons' membership, corporations and the community. All donations of $2 or more are fully tax deductible and donors receive acknowledgement for taxation purposes. The Trust is administered by a Board of Trustees in accordance with the Deed of Trust. Accountants are Tilbrook Rasheed and legal direction is given by lawyers Thomson Geer.
Recent Projects
In 2012/13 a grant was awarded to a research team at Adelaide University for the Barossa Old Vine Shiraz project. Four Barossa vineyards were selected and extensive testing and measurements were conducted in laboratories at the University. More than 30 individual wines produced from the four sites were fermented to dryness and racked prior to bottling. The project ran over three vintages.
Find Out More
Email us to find out more about The Bruce Thiele Memorial Trust or to make a donation.